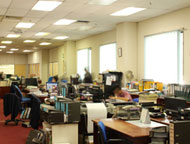 1. Driver [male only]
[Preferably with Minimum with SRP or its equivalent, compulsory own a driving license and above 18 years old with knowledge & experience as a driver is an added advantage]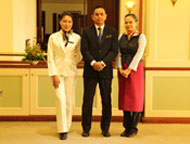 2. Waitress / Waiter
[Preferably with SPM or its equivalent able to speak English and above 18 years old with knowledge & experience in Food & Beverage department is an added advantage]
3. Cook
[Preferably with SPM or its equivalent and above 18 years old with knowledge & experience in Chinese kitchen, Local or Western department is an added advantage]
4. Front Office Receptionist
[Preferably with SPM or its equivalent able to speak English and above 18 years old with knowledge & experience in Front Office department is an added advantage]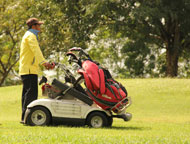 5. Golfing Assistant [male or female]
[Minimum with SRP or its equivalent able to speak simple English and above 18 years old with knowledge & experience in Golfing department as a Caddy is an added advantage]
6. Machine Operator [male only]
[Minimum with SRP or its equivalent willing to work in the early morning and under hot weather and above 18 years old with knowledge & experience in Field and Golf Course department is an added advantage]
7. Security [male only]
[Minimum with SRP or its equivalent able to speak simple English and above 18 years old with knowledge & experience in Security department is an added advantage]
8. Life guard [male or female]
[Must possess live guard certificate]
Salary will commensurate with experience, qualification and present remuneration. Duty meals, uniforms and transportation are provided. Kindly submit your resume, relevant documents & non-returnable passport size photograph via :- Write In, Email OR Walk In interview daily from 10:00 a.m. to 04:00 p.m. except on Monday.
The Administration Department
STARHILL GOLF RESORT BERHAD [Company No:190593 H]
6.5km, Jalan Kampung Maju Jaya, Kempas Lama, 81330 Skudai
Johor Darul Takzim .